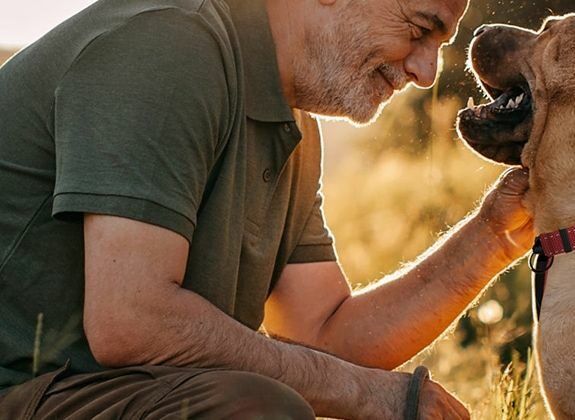 Collars
Dog Collars
Step into the World of Sporn Dog Collars
Welcome to our one-stop-shop for Sporn dog collars – a sanctuary where the blend of quality, comfort, and control transforms your daily walks with your puppy. As you navigate through our online store, you'll find we are not just about dog puppy collars, but about enriching the lives of pet owners and their companions.
Experience a Cornucopia of Benefits
Embark on a journey where a dog collar is not just a mere accessory, but a powerful tool offering an array of benefits.
Supreme Comfort: Sporn dog collars are meticulously designed for your dog's ultimate comfort. Crafted with soft, yet resilient materials, they ensure no undue strain or discomfort.
Unparalleled Control: Keeping an energetic dog in check can be a challenge, but not with our collars. They offer remarkable control, helping you master the art of taming your pet.
Style that Speaks: Why compromise style for practicality? Our Sporn dog collars come in a wide array of colours and designs, making sure your pup is always in vogue.
Ignite Positive Behaviour
The right tools can make training enjoyable and fruitful. With Sporn dog collars, encouraging positive behaviour is easier than ever.
No More Pulling: Our unique no-pull design helps manage and correct leash pulling, transforming walks into an enjoyable experience.
Safety Ensured: Your pet's safety is our priority. Quick-release features on our collars allow for swift removal in emergencies.
Enjoy Unmatched Convenience
We believe in making life easier for you and your pet. This mantra reflects in the thoughtful design of our Sporn dog collars.
A Breeze to Clean: Dirt or stains don't stand a chance. Our collars are easy to clean, saving you from any unnecessary hassles.
Perfect Fit for All: Every breed deserves the best. Our range of sizes ensures that whether you own a Great Dane or a Dachshund, you'll find the perfect collar for your dog.
Creating Bonds that Last
Every Sporn dog collar is a token of an unforgettable bond between you and your pet. Each walk, each training session, strengthens your relationship, creating memories that will last a lifetime.
Explore Our Prices and Reviews
Choosing the right pet dog collar is crucial. We invite you to explore our prices, as we cater to various budgets without compromising quality. Take a moment to read the reviews left by our satisfied customers. Their experiences testify to the excellence of our products and services.
Embark on an Exciting Journey
We welcome you to explore the range of Sporn dog collars on our online store. Embrace the perfect blend of style, comfort, and control at cost-effective prices. From dog puppy collars to collars for grown dogs, our extensive catalog ensures we've got you covered.
Whether you're looking to buy dog collars or simply comparing prices, we assure you, the journey will lead to the perfect collar for your dog. Our customer reviews stand as a testament to the quality of our products and the satisfaction of our clientele.
Your Perfect Dog Collar is a Click Away
Are you ready to make a difference in your pet's life? To buy dog collars online has never been easier. Dive into our Sporn dog collars shop today. Select from our wide range, add to the cart, and embark on the journey of pleasant walks and fruitful training sessions. Make your purchase today, because the best journeys start with a single click. Welcome to Sporn, your destination for the perfect dog collar.
FAQ
What Are the Different Types of Dog Collars?

There are three main types of dog collars: standard collars for everyday use, training collars to help with behavior correction, ID collars to add contact details and specialty collars for specific needs like tracking or bark control.

What Size Dog Collar Should I Choose?

The right collar size allows for two fingers to fit between the dog's neck and the collar. Measure your dog's neck and add 1-2 inches for comfort. Regularly adjust the collar's fit, especially for growing puppies.

How Do I Use a Dog Collar Safely?

Ensure the collar fits correctly and isn't used to cause discomfort. Training collars should only be used under professional guidance. Never leave a leash attached when the dog is unattended.

How Often Should I Replace My Dog's Collar?

Replace your dog's collar yearly, or sooner if it shows signs of wear, the dog is growing, or the collar's information is faded.

Can My Dog Wear a Collar All the Time?

Dogs can wear collars most of the time but should have breaks, especially if signs of irritation occur. Collars should be worn when the dog is outside, unsupervised, or in new environments. Regularly check the collar's fit and condition.