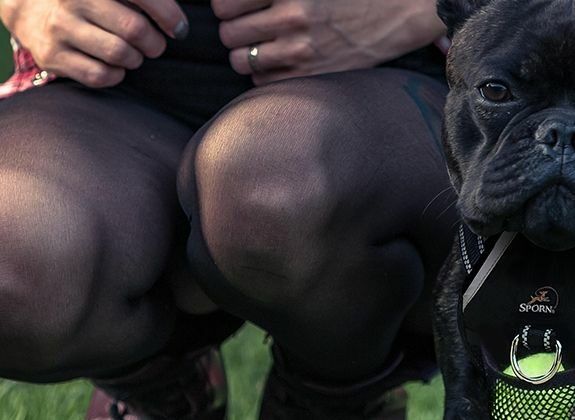 FAQs
What size Sporn Harness should I order?

To measure your dog for the best possible fit, we recommend measuring both the neck and weight. Please redirect to the link below to see our recommended sizing sheet for our harness and leash products: https://sporn.com/pages/which-harness-is-right-for-you

What happens if my package gets lost?

All items purchased from Sporn.com are made pursuant to a shipment contract, meaning that the risk of loss for such items passes to you upon our delivery to the carrier.

How can I contact customer support?

You can email us at info@sporn.com regarding your questions, our business hours are 9am – 6pm Monday through Friday.

How do I request a return or replacement?

If you are unsatisfied with our product, please email our team at info@sporn.com and we will provide a return address. You can send your order for a full refund of the purchase price. Please note that we do not pay for return postage and we do not refund original shipping costs. A tracking number for your return is highly recommended. Please also provide a receipt as we cannot process your refund without one. If you are looking to replace an item, please send an email to info@sporn.com with the following information: > Name > Telephone Number > Return Mailing Address (No PO Boxes) > Photo and Description of damage (if applicable) > Color and Size of Replacement Needed.

Can I request a replacement for an item my dog chewed on?

Unfortunately, we do not replace any items that have been chewed on.

What is Sporn's Warranty Policy?

We are proud that Sporn dog products carry a conditional lifetime guarantee, which includes normal wear and tear over a dog's lifetime or manufacturing defects. Chewing is NOT covered under the warranty. You can email info@sporn.com for us to process your order.

What is the best way to clean my Sporn Harness?

The fleece on our harness is machine washable. We recommend air drying.

Are Sporn's MarrowChews safe to consume?

Although MarrowChews are non-toxic, they are not intended for consumption. If any tiny pieces are ingested, they should pass safely; there is no need for concern. Discard the bone if it appears a larger piece could break off. Larger chunks may not pass safely if ingested.

How can I sign up to be a distributor?

Please email info@sporn.com and we will send over our distributor application form!